About Dale Lee Gordon's Web Sites...

These sites were all done in the love of Christ prepared for the latter days of this Earth just before our LORD's return.  I created sites that I hope all can enjoy.  I created these sites to the best of my ability with love poured out on every single page.  Even though I had issues, which I discuss, I still wrote and wrote and wrote creating all these sites with nothing stopping me.  I worked hard I just hope all my hard work will be a blessing to each one of my visitors.  amen...

"The difficult can be done the impossible takes a little longer."

"Sometimes in life, what we think are the greatest defeats, are the greatest victories."  "To win the war...  Sometimes you have to lose major battles to gain victory to bring the war to an end."

- Dale Lee Gordon








(author, poet, and artist;







scholar of ancient Bibles)
Come visit my web sites and let the glory, peace, love, joy, and grace of our LORD fill your hearts with the warm love Christ has filled me with.  amen...

If your heart is empty and aching for something new.  Perhaps you are down and out and feeling blue.  Just know it is our LORD Jesus Christ and He loves you.  I hope you enjoy all my works here at Bible Heaven, 
Color Your World With God's Love.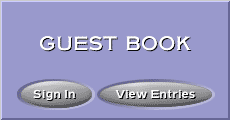 Why is Bible Heaven called Bible Heaven?  

Here at Bible Heaven I celebrate the use of ancient Bibles only.  I do not use any modern Bibles.  The newest Bible used here at Bible Heaven is the King James Version which was originally written in the year 1611.  On this website the KJV is the most quoted from Bible since it is so easy to read.  However in my personal studies I use all other ancient Bibles.  My greatest resource of ancient Bibles is from